SPEKTROLED®EVO
Designed with budget in mind and the end user at heart.
Consisting of 2 functions: Fixed and Tilt, 2 user-definable wattages and 4 CCT options, the SpektroLED®EVO range is available in 6 finishes* and is the perfect choice for cost effective and energy efficient lighting installations.
Discover the versatile SpektroLED®EVO range, offering both fixed and tilt options, providing you with the freedom to customise your lighting experience.
SpektroLED®EVO fixed bezels sold separately.
EVOLUTION OF INNOVATION
SpektroLED®EVO Fixed with its magnetic bezels provides easy access to wattage and CCT switches. SpektroLED®EVO Tilt has a 90-degree, multi-directional tilt function.
With 8 lighting outputs and 6 finishes to choose from, the SpektroLED®EVO range creates huge flexibility in choice and suitability for multiple domestic and commercial applications.
Easy-Install
With push-fit screwless terminals, a loop-in / loop-out connector system, and detachable connector system for first and second fix installation.
Low Profile
Low minimum void of just 43mm (on SpektroLED®EVO Fixed) and 56mm (on SpektroLED®EVO Tilt) enabling installation in tight ceiling spaces.
5-Year Warranty
SpektroLED®EVO is backed by a 5-year warranty as standard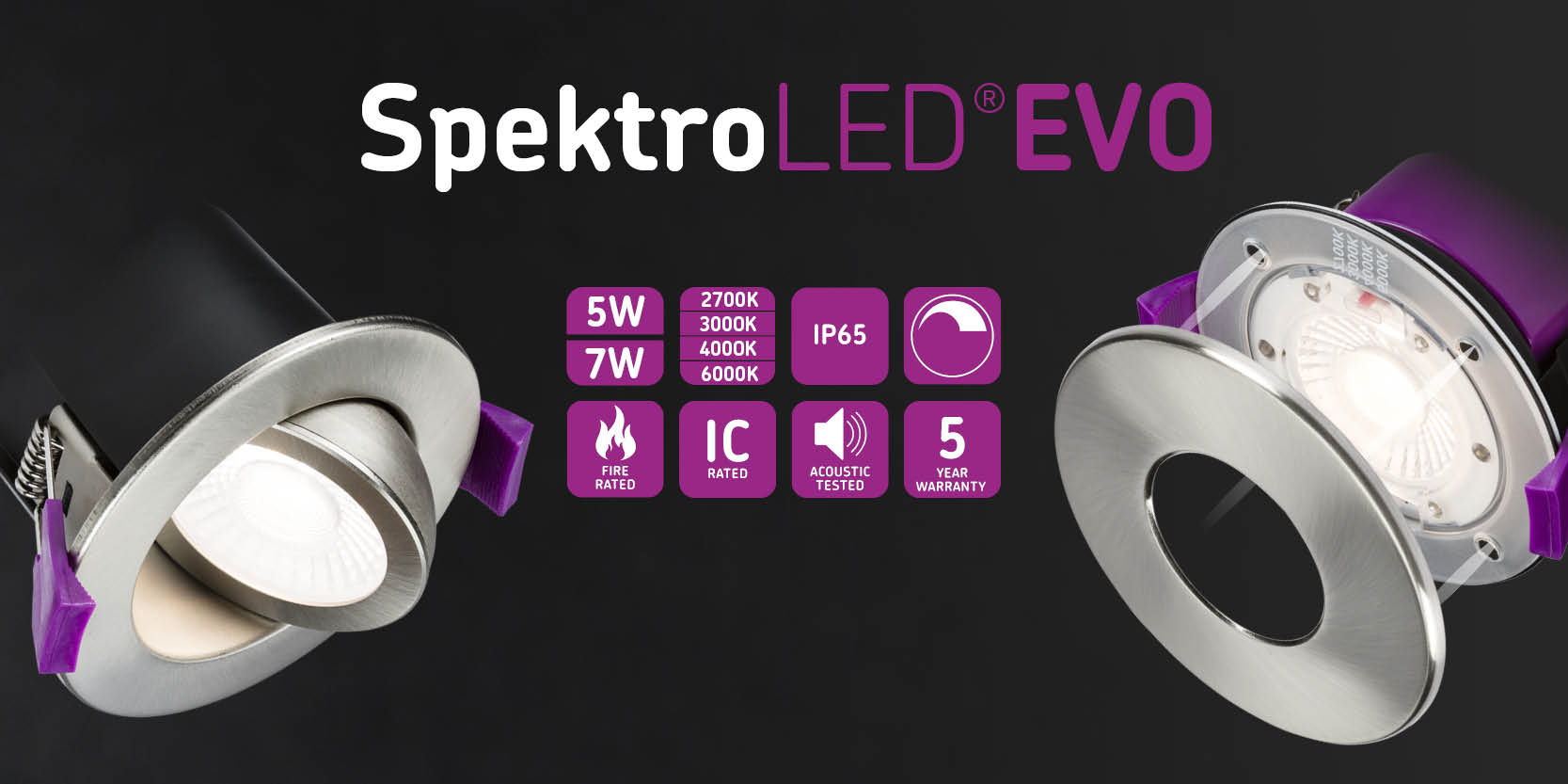 Engineering Excellence
Due to the intelligently engineered male and female power connectors, the cables may be terminated and stored away until the décor is complete, with the downlight easily plugged in and fitted thereafter.
The luminare may be removed for maintenance by simply disconnecting it, thanks to same connector mechanism.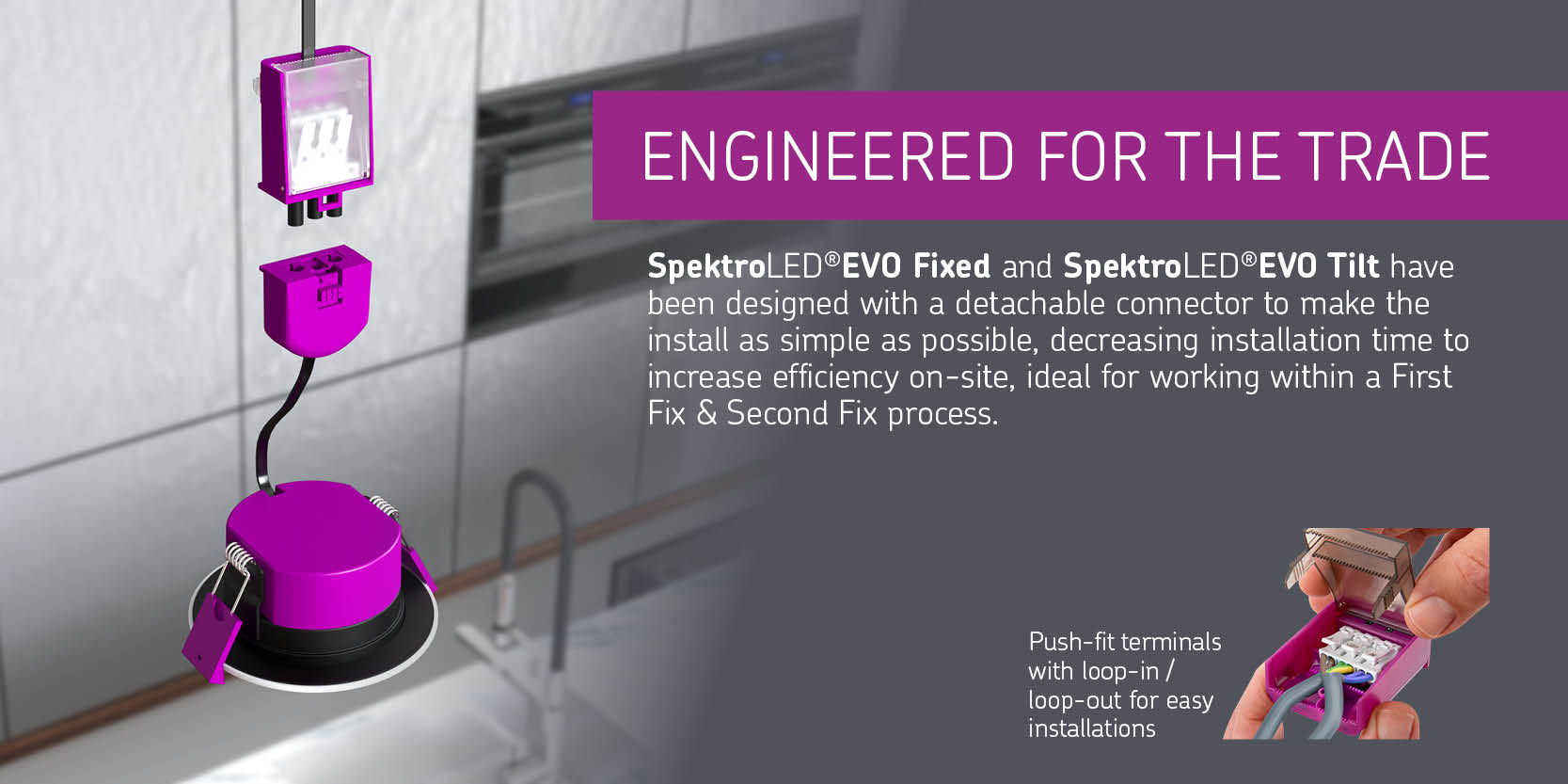 Complete Customisation
With the SpektroLED®EVO range, Contractors can quickly alter the lighting output for their intended application by using the adjustable wattage and CCT switches, located on the front of SpektroLED®EVO Fixed, and the back of SpektroLED®EVO Tilt.
Furthermore, the 6 different finishes complement every style of interior design, making SpektroLED®EVO Fixed and SpektroLED®EVO Tilt the logical choice for ultimate customisation based on user demands, desires, and environments.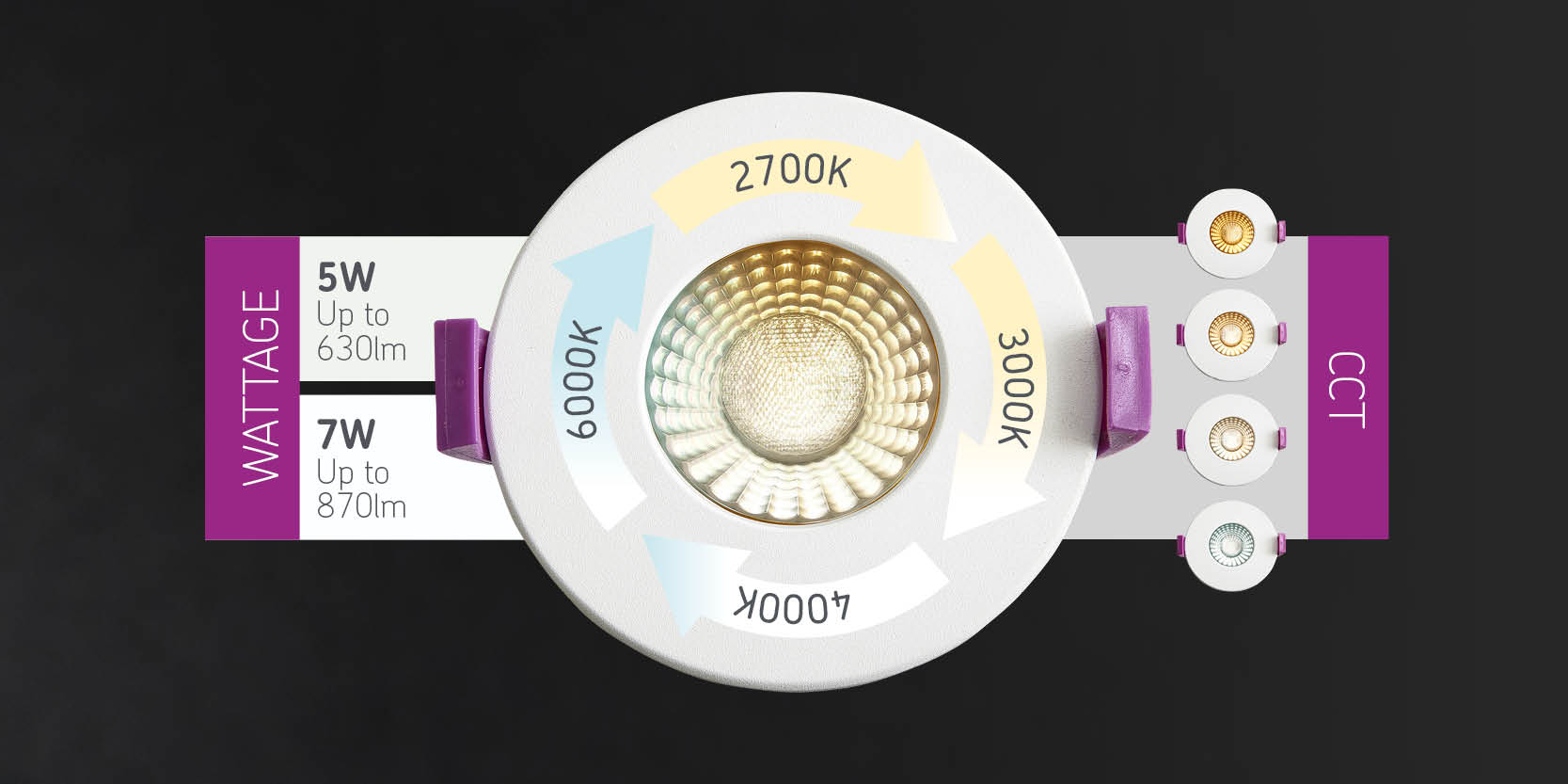 Uncompromising Quality
SpektroLED®EVO Fixed and SpektroLED®EVO Tilt are rated IP65 for Ingress Protection. Both downlights are fully IC rated and have been fire-tested against timber, web and Staircraft i-joists.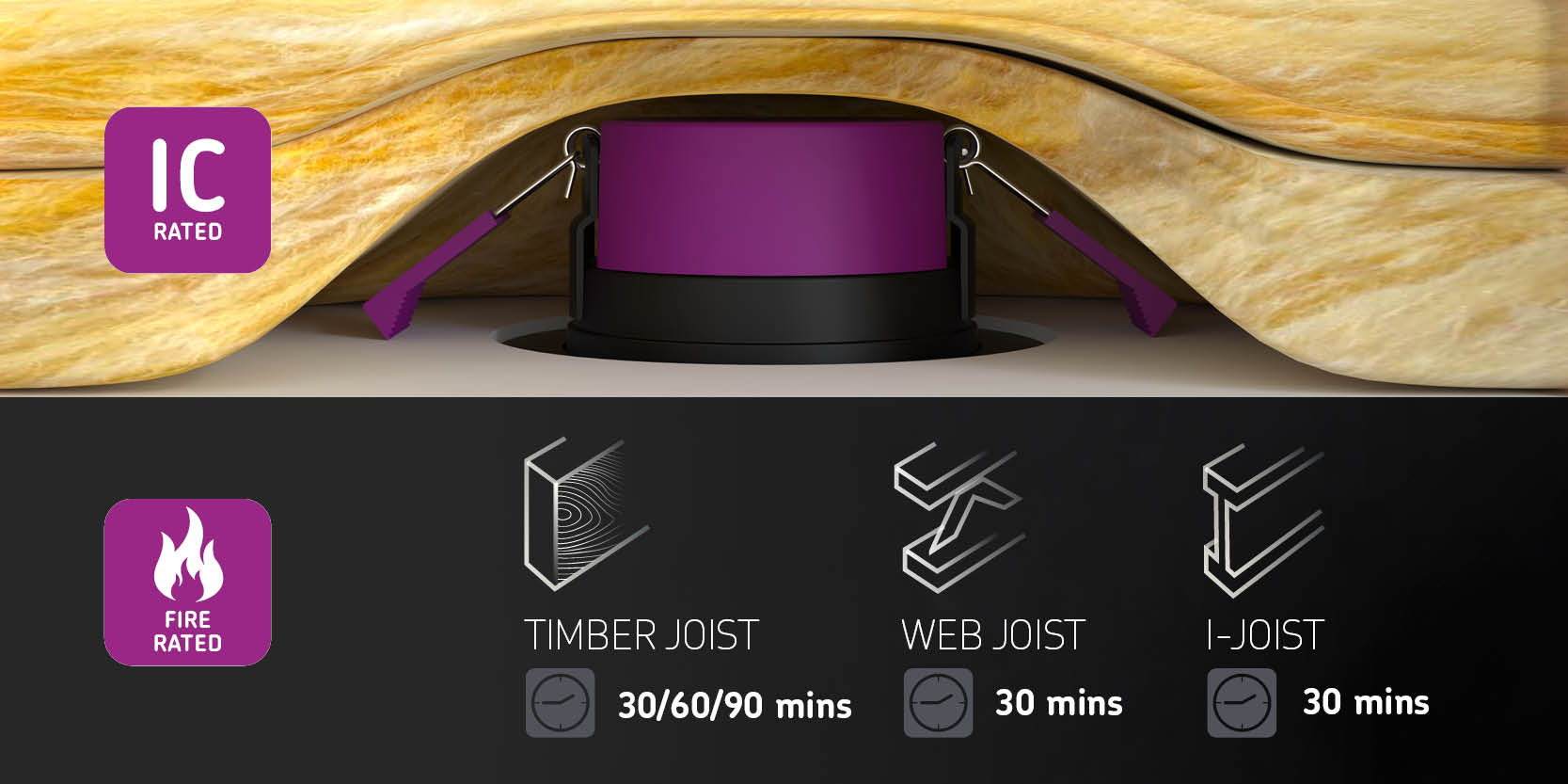 Technical Specifications
| | |
| --- | --- |
| Voltage | 230V |
| Wattage | Selectable 5W / 8W |
| Dimmable | Yes* |
| CCT | 2700/3000/4000/6000K |
| Lumens | Up to 870lm |
| Beam angle | 60° |
| Tilt | No / 90° |
| Class | II |
| IP Rating | IP65 from below |
| Driver | Integral |
| Lamp Technology | SMD LED |
| Fire-rated (Timber) | Tested to 30/60/90 minutes |
| Fire-rated (Web-joist) | Tested to 30 minutes |
| Fire-rated (I-joist) | Tested to 30 minutes |
| IC Rated | Yes |
| Acoustic Tested | Yes |
| CRI | CRI >80 |
| Warranty | 5 years |
| Overall Diameter | 90mm |
| Minimum Void | 43mm / 56mm |
| Cut-out Diameter | 70mm |
SpektroLED®EVO Products
Explore our full range of SpektroLED®EVO lighting and wiring devices.